Account Settings
The Account Settings can be accessed by tapping on your account type (or account icon) from the main Dashboard.
If you're logged into Speedify with an Unlimited account (as opposed to just using the free version), you can access information about your Account by tapping on the account icon on the Dashboard. Once you've done so, you'll see a few options available to you: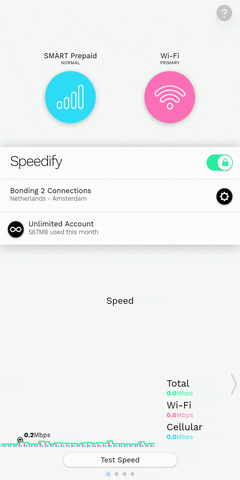 Sign Out: Tapping this option will sign you out of your existing Speedify account and drop you into a free account. From here, you can sign in to a different account.
Change Password: You can change your Speedify password here.
Review Speedify: Loving your Speedify experience? Leave us a review!
Get Help with your Account: Opens your web browser to the Speedify Knowledge Base.