How to restore a purchase on iOS
In order to restore your purchases on iOS please navigate to the account settings. You will be presented with a menu of user options. Please choose the "Restore Purchases" option. You will then be prompted to log into your iTunes Account with your Apple ID. Once successfully logged in, Speedify will validate your purchase and restore your account.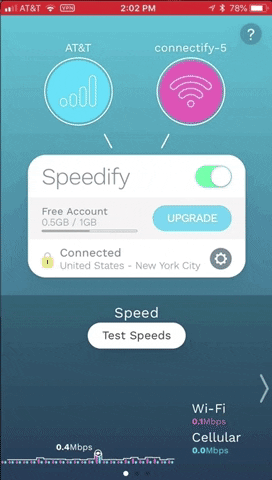 If you receive an error (as shown below) contact our support team right away and we will investigate any issues with your account.